For a couple of years through the pandemic and particularly the last 15 months or so, I have been sharing and passing along every reasonably funny cartoon of social and/ or political satyr which passed under my nose. All forwarded in text Messages or on Messenger.
My focus tends to be upon items which most folks of mainstream opinion would not find disturbing and worthy of (often) ironic laughter. 😊
This provides me a great distraction from the brutal onslaught of news reports, which I still follow religiously (even though often painfully) from both sides.
A friend who is one recipient of my texts captured the purpose best when he simply said, "It's good for me to laugh at this stuff so I don't go nuts." And this mirrors my purpose in the distribution. 😉
Watching the chaotic and predictable present emerge has caused me to recently reflect a little more on the past, as it was. It is a useful and necessary distraction to take your eyes of an often sad and predictable horizon and view your own present by contemplating the wake of history.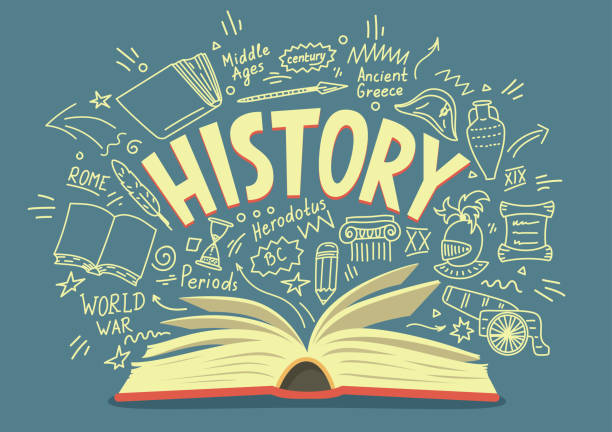 I have previously written several times about the way human personality is formed. In part by our experiences, cultural exposure(s), position, intellect and more. But there then always remains the issue of our genes: the often-profound impact from whichever bloodlines we sprang.
For my own part that genetic hereditary connection runs far back in known history directly though the male line from the Highlands of Scotland and similarly so on my maternal side: Mackintosh and Ferguson Highlanders, respectively.
Our genes and histories often profoundly affect our self-image, personality and psyche.
Given my own propensity for travel, these thoughts, a pending social event (family wedding) and desire to perpetuate records of the family history uniformly along the line made me realize it was an ideal time to again visit the Highlands of Scotland.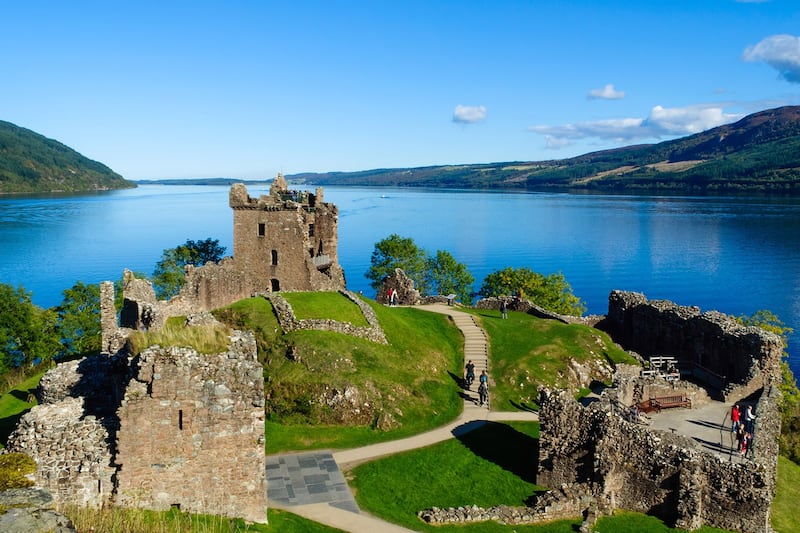 A recent opening in the pandemic window over the UK made it possible to quickly arrange travel and meet with my youngest son in Edinburgh during April.
The Northerly destination and off-season timing made it relatively easy to find good flights, Hotels, car rental and willing services for the planned journey.
I was quickly in-route to my flight out and forwards, fully masked-up for the SFO airport passage and flight experience with fortunately no actual Covid-testing required to enter the UK.
The United (UA) flight was unremarkable, two-thirds empty and easily supported by a polite and seemingly tired and weary cabin crew. The arrival in Heathrow (LHR) was however somewhat different.
As London is a port of entry, I was required to retrieve baggage after passport control and manhandle my way via free Express Train from Terminal 2 to Terminal 5. A free baggage cart eased the transfer and notoriously long march.
Terminal 5 houses Domestic and more local European flights. It seemed when I arrived there for my onward flight to Edinburgh that everyone in the UK was going somewhere, especially with the school holidays in operation, too. Lines for food and snacks were long but speedy with (now) maskless travelers happily bustling around and enjoying a resurgence in travel and lessened (Covid-related) restrictions.
The British Airways (BA) Edinburgh flight was packed, polite, slightly delayed and efficient. After grabbing another free trolley upon arrival there, I muscled my baggage some 400yds to Avis and picked-up my rental SUV.
Not wanting to immediately fathom the SUV's on-board GPS I set up my own (apparently outdated, I found later) portable unit and plotted my way into downtown Edinburgh and my overnight Hotel. I passed by the Murrayfield Scottish National Stadium, navigated my way around the now changed 1-way system and used the force to reach my hotel, parking illegally (as recommended) outside the main front entry, leaving flashing emergency lights as I checked-in.
The Hotel proved to be a great stop, just 10 mins walk from the main downtown and Princes Street.
After dropping my car into the hotel-recommended NCP parking lot right below the landmark Castle, I set about my evening search for a meal and entertainment. Finding an empty table in a warm, busy traditional Irish pub showing live European soccer and providing endless opportunity to people-watch, was just the ticket.
After downing a few pints of draught Tennants, accompanied by a steak-and-ale pie with fries I contentedly meandered the charming roads back to the Hotel and settled in for a good night's rest.
The next morning, I awoke refreshed, dressed hurriedly, packed, checked-out, stowed luggage with the concierge, then sped off walking to retrieve my SUV and then return for my baggage pick-up.
All this went well, and I next sped to Edinburgh airport to meet my son who arrived just a little later than originally planned on his own BA flight out of Heathrow, which had seen several threatened and actual destination and timing changes that eventually just mostly magically disappeared. 😊
We quickly headed to our transport, set our directions on the more current SUV GPS and headed North to the Highlands.
By way of historical catch-up we first crossed the new, third Firth of Forth road bridge and stopped-off in Dalgety Bay to visit a bungalow I had rented overlooking the massive estuary below, when living in Scotland decades earlier and working briefly for General Instruments in Glenrothes.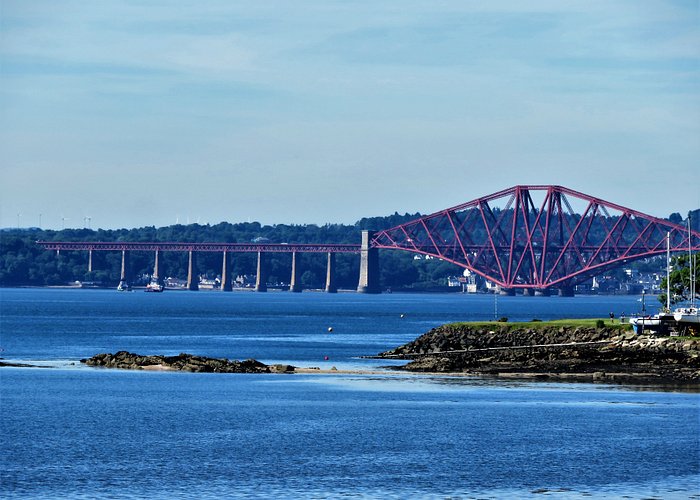 We then charged on into the moderate Friday evening rush-hour traffic which quickly dissipated as we headed along the Motorway then towards the A9, Northbound to Inverness.
After muddling through a confusing array of constantly changing 50, 60 and 70mph supposedly fanatically monitored speed-limit requirements and occasional snowstorms, we arrived late afternoon and checked into our hotel some 2-3 miles outside of Inverness Town center.
We quickly dropped off our bags and sped into town. The light was slowly dimming, so we parked alongside the River Ness on Ness Walk, across the bridge from the main town and overlooked by Inverness Castle that has been sometimes stewarded and controlled by Mackintoshes in the past.
Then began our rapid search for restaurants, pubs and a review of opening times for the now-closed tourist shops and local stores we would later need to visit.
Having made this journey several times before left me already aware of the best areas to search that would turn up later shopping opportunities and suitable restaurants for the next couple of nights.
It seems that if you want a timely seat in many of the better Inverness restaurants you need to book in advance, especially for Friday and Saturday nights. They too have just recently re-opened, are training inexperienced staff and are stretched to serve their belatedly post-Covid surge.
So, we booked an excellent restaurant (Prime) right on the Ness for the next (Saturday) night and finally settled on an accessible Jamaican-styled eating place off the nearby main street for this (Friday) night. What a pleasantly surprising eatery this proved to be. I had a piping hot Haggis starter and Rack of Lamb main course. That chef really knew his stuff. 😊
We retired after a great meal and successful fact-finding viewing of the town. The next day was assigned for a rapid trip, revisit of family history, places and events.
And a busy day it was.
We began by entering the remaining 12,000-acre Mackintosh Estate surrounding the current Moy Hall on Loch Moy, a more modest 1950's mansion built to replace the 1870's Baronial Castle demolished (with great difficulties) right next door. The ruins, current home and surrounds provided picturesque photo ops for our trip.
Next, we approached the gamekeeper's wife who brought her husband (Ian) to visit with us by their lodge and we chatted about access to the small Mackintosh family Museum as his dozen or so friendly dogs covered us with mud from thigh to boot. He directed us to one of the two family Land Mangers and his lodge, just a 150yds further along the road.
There we knocked and were greeted by a kindly, smiling Alex Fraser who secured us entry to the private museum and talked with us at length about known and shared family histories.
The (museum) collection features a sign-in log reaching back through many decades of visitors. The building famously holds an old four poster bed where Bonnie Prince Charlie slept while at Moy before the battle of Culloden. Old swords and weapons decorate the walls including a family broadsword used in the Battle of North Inch when the Mackintoshes successfully represented Clan Chattan in 1396, and the saber used by an ancestor of our host (Alex) during the route of Moy (1745).
The walls featured paintings, pictures and records of the more notorious family and clan events. There were even a couple of real (stuffed) Scottish wild-cats in cases, displaying the pure genes represented in their 7-ringed tails; these are however, less accurately represented on the family crest!
We registered our names, recorded the visit and before departing were requested by the Dowager Lady Mackintosh to call on her before leaving. Then, once again (Covid) masked to respect local and health needs, we visited with her outdoors for a brief time and caught up on mutual family events and travels.
Her son (the new Laird since his father's death in 1995) is returning to assume his family responsibilities from his elderly mother's care in 2023 and was planned to visit in the coming week following the (quite belated) loosening of Covid restrictions in Scotland just a few weeks prior. John Lachlan is the 31st Chief, the Mackintosh of Mackintosh and the head of the recently reconfirmed ancient Confederation of Clan Chattan.
It was a fortunate and productive visit. As the morning was still young, we said our goodbyes, jumped in our SUV and headed the few country miles to Rait Castle.
After running a bumpy half mile from the main road, the last few hundred yards peter out into a simple dirt track as the approach to the main castle ruins. The thick Keep stone walls and attached Tower still stand in good order and photograph well despite having not been occupied since the slaughter of the duplicitous Comyn Clan owners in 1442.
There is a great family story of deceit and discovery surrounding our family's massacre of their mal-intentioned hosts (the Comyns).
A pair of young men drove up and joined us at the castle. I did not speak with them but was surprised to see anyone at this private and less well-known historical site. Maybe they were Comyn descendants? Perhaps it was better not to ask. 😉
NOTE: It still seems very strange to have been taking snapshots on the known, precise spot where this notorious slaughter had occurred.
Following this diversion, we ran back <10miles to the Culloden Battlefield and visitor Center which also lies close to the Moy Estate.
The last pitched Battle fought on British Soil was in April 1746 at Culloden Moor, following the events of the initially popular '45 uprising by the Jacobites, championing the Stuart claim to the combined Crowns of Scotland and England.
That waning campaign finally retreated into Scotland from gains as far South as Manchester in England during 1745 and culminated in a Government victory at Culloden the next year.
As usual the Mackintoshes took pride of place, front and center in that battle and so as a clan sustained heavier losses than any other. Two burial pits are marked with headstones, accurately positioned on the battlefield by the Victorians who later memorialized the resting places of some 250 kinsmen lost in the Battle.
A half dozen or so more stones additionally mark other clan resting places (in trenched burial pits) of another ~1000 fallen Clansmen from the Jacobite ranks.
The Visitor Center building is pristine and substantial. The café features great snacks, meals and the store offer a large and varied selection of related souvenirs, books and memorabilia.
The Museum there is expansive and chronicles the events, leading to, during and following the historic battle in unprecedented detail, even sharing the subsequent suppression of the Clan system (including banning wearing of the kilt), disproportionate punishments, trials and transportations all leading into the infamous subsequent clearing of the Highlands.
Outdoors lies the battlefield itself, now restored to its best-known state at the time of battle. Flags mark the battlelines of both sides and features of the event (landscaping, walls and a small dwelling / farm) remain fully intact. We walked the field, visiting the burial pits while leaning into the teeth of a brief, unseasonal windstorm of sleet.
Returning to the Museum itself we grabbed more hot drinks and finalized a quick last review of the many showcases and exhibits.
A meaningful visit to the Culloden Visitor Center should take 2-3 hours, minimum.
Most of our review of the more notorious family history was done, so we headed back (~10 miles more) into historic Inverness itself, looking for a few souvenirs and gifts.
We parked directly beneath Inverness Castle and walked the 150 yards further into the main part of the busy bustling town, below.
After a quick stop for beer and essential shopping we headed the few miles out of town to freshen up at our hotel, prior to the previously reserved restaurant meal at Prime, just over the Ness bridge and across from the main part of town.
Dinner was excellent: Steak, beer, wine, a fine local whiskey for me with a shared dessert. And all conveyed by a chatty and entertaining Hungarian waiter who was additionally busily occupied training new staff in the wake of a post-Covid and seasonal revival of the local restaurant business.
We visited a few whiskey stores on this trip. More out of interest and curiosity than anything else. There are so many, and each has its own decorative, elaborate and entertaining offerings. It seems travelling Scots have always historically carried whiskey on their persons: along with the food packed was ALWAYS a good ration of whiskey for the journey.
So, Saturday was an enormous success and we retired to our hotel to rest for the Sunday run back to Edinburgh and its tourist and historical treats.
After a hotel breakfast we hit the A9 early and enjoyed the sunny hills, picturesque valleys, streams and rivers as we headed South. Again, we fought the mysterious 50, 60 and 70 mph implied (or truly enforced?) speed limit restrictions and by early afternoon reached the Bruar rest stop.
This stop is a place to behold. It features numerous large stores, shopping and dining opportunities. Most of the goods can be a little pricey, but the quality is excellent, no matter what you want to buy.
The place is just a few miles South of the Dalwhinnie Whiskey Distillery on the A9 and offers goods, foods, dining, clothing, outdoor supplies and equipment of all kinds and more. It is a must-stop on North-South travels in the central-East of Scotland.
By mid afternoon we were back in the NCP parking lot beneath the towering cliffs supporting Edinburgh Castle (which seems like) a thousand feet above. We marched up the steep road to enter the main street running along the spine of the hill, approaching the Castle entrance from the front.
There were tourists everywhere this Sunday. The streets were bustling and happy. A couple of Pipers were playing in full regalia and street entertainers were stationed here and there.
We walked up the quarter mile to the castle entrance to find that late-day tours and access was already fully booked on-line. No matter. There were activity, shops and people enough to entertain the rest of the day.
For the next several hours we wandered back down the main street for a dozen blocks and eventually followed an anticlockwise downward spiral of roads and pedestrian activity to the base of the castle, crossing the railway bridge by the Waverley railway station, then into the famous walk down Princes Street.
The weekend bustle of visitors, local shoppers and tourists was at treat. We passed above the grassy Castle gardens, down to our left where the largest European Christmas Market is normally featured, Covid-permitting.
After a few stops, drinks, afternoon snack and much people watching, we eventually completed our anti-clockwise walk beneath the castle and headed up Lothian Steet into the parking lot to pick up our SUV and head out to the airport hotel for an overnight.
The next morning, I shuttled with my son into the airport for his return flight via Heathrow to Sweden. After briefly returning to the Hotel, I picked up the SUV and ran back to central Edinburgh for my last day out of shopping and tourism.
Again, I parked in the NCP lot and this time walked the steep steps directly to the Castle frontage. Not too exhausting after all. 😉
After viewing a few more of the historical memorials surrounding the entrance I wandered with the tourists into numerous stores trying to solve my purchasing requirements for memorabilia and gifts.
There are many busy, elaborate, extensive and interesting shopping opportunities. Visitors and tourists have been entertained and supplied from these same buildings for centuries and it shows.
Finally, I had my purchases and once again meandered down an anti-clockwise but different route to the Railway Station, passing sidewalk and street vendors, alike.
I crossed over Princes Street and continued the same direction as the day before, stopping for a Subway sandwich and a Starbucks. The coffeehouse house featured cavernous upstairs seating and high ceiling to floor gabled windows that looked directly up to the Castle, perched serenely above. Quite a view and a spectacular photograph to forward on to friends and family.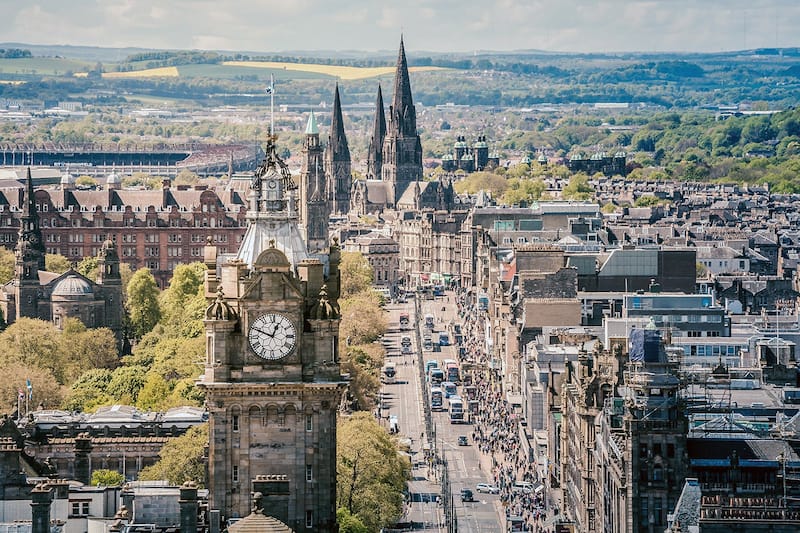 Returning to the parked SUV I climbed aboard with purchases in-hand and weaved my way out of town and to the airport where I returned the vehicle a day early and shuttled back to the nearby Hotel.
That night I had my last Haggis appetizer, local pie and retired late after cleaning out an email backlog. The food in the hotel was surprisingly good, too. 😊
Early the next day I called for a 6.00am shuttle and dashed to the airport for an early check-in on my own BA flight down to Heathrow to secure later afternoon Covid testing, ahead of my next-day SFO flight.
I reached the crowded Heathrow Terminal 5 and muscled my baggage and handcart to Terminal 2 for a Hilton overnight while my Covid testing was secured for the international flight.
Everything about the required Covid testing was simple and efficient except the actual booking of it on the providers website. I stood in an outdoor wind tunnel entering my data with my phone, over and over and over again. Eventually I had papers, passports and tickets blowing around as I re-entered my Name, DOB, Flight details, Passport Information, Residence, Sex, etc. etc. again and again and again, ad nauseum.
Eventually the data stuck, and the repetitious questions ceased. My appointment was secured. Sigh. 😊
I was able to enter the near-empty testing facility in Terminal 2, get tested and receive results within the following 60 mins. To relieve my earlier, data-entry frustrations, I went for a soup and beer in the Hilton Bar and retired early, watching local TV, metaphorically happily and securely clutching my negative Covid Lateral Flow test in-hand, ready for the SFO flight the next day.
The next day, Terminal 2 was overwhelmed, crowded with travelers who had been requested to show up 3 hrs. before flight time. The UA check-in was predictably miserable though I was passed security and settled within an hour of check-in being finally authorized to proceed.
As a parting celebration of our visit, I hit the Seafood Bar for a plate of Scottish Salmon Lox and a glass of Sauvignon Blanc. It proved to be as spectacular and appreciated as the one my son enjoyed as his appetizer just a few days earlier in the restaurant Prime, Inverness.
After the obligatory (posted as) 18-minute trudge to the Gate, I boarded my UA flight and binge-watched movies throughout the entire journey back home.
Upon arrival in SFO I waltzed through Global Entry in moments, only to be stalled by a broken conveyor belt delivery of the baggage onto the allotted claim carousel. Fortunately, I then had plenty of time to purchase/ rent my $8.00 luggage trolley to facilitate the hike to my own vehicle.
Why is it ONLY SFO that charged for baggage Carts on this trip? And why so much? Aaaah… California, sigh.
The trip was well worth the effort and exceeded all expectations I might have had. A great revisit of family legacy, my origins and more explanation of why I am. And I was able to share, spread and reinforce a little more of the Family History within our ranks. 😉
Let me now digress and share a couple of anecdotes from my very recent travels…
Firstly, while in Edinburgh I had a brief conversation with a Polish girl working as a receptionist in one of the downtown Hotels. She mentioned that her entire family still lived in Poland in an area less than 120 miles from the border.
Even before the first shot was fired in Ukraine each one of her relatives had a clear evacuation plan in event of troubles moving in their direction. For centuries Poland has historically been engulfed early in every major European conflict. Inevitably, their expectations are set low, and anxiety is high. ☹
Days ago, I ran into a local building contractor at a gas station in Los Gatos (CA) and we ended up chatting for 10-15 minutes. He said he had many Mexican workers in his crews and that their political views were very much affected by their news-savvy children who faithfully explained and discussed current events with them. As a result, he said his workers were constantly asking, "Why are you letting these things happen to your Country?"
Let me now move on and feature some verifiable and objective truths about recent current events…
The war in Ukraine seems to have not provided the expected cover for personal and policy failures that some world leaders would have hoped. Putin is embroiled in a conflict where his execution is readily portrayed as flawed, inhuman and incompetent, and Biden still seems unable to convince people that all his self-inflicted domestic woes are caused by Putin.
War continues as a human tragedy and will go on until Putin has the position he wants, and all the major infrastructure of the country is levelled. Troublingly, with the aggressive supply of weaponry to defendants the conflict is devolving more clearly into a proxy war between NATO and Russia. Tick, tick, tick. ☹
As for Xi, he continues to have major cities (Shanghai and Beijing) under large areas of total lockdown where citizens are generally not even allowed out to shop for food. He seems to have the military power to control the masses, but within the US public opinion of China is polling at all-time lows.
China has moved on to now threatening countries that who communicate directly with Taiwan as this violates their claimed one-China control of that nation. Ukraine's recent statement of unity with the island was greeted and treated accordingly.
The first female, black supreme court judge has been delivered. No ironic racism, here. 😉
Disney has flip-flopped and doubled down on a hard political line which is getting their local controls in Florida cut away. The distorted portrayals of each side versus the other are both cynical and deceitful.
Musk executed a purchase of Twitter. Perhaps the permitted treatment of Elon himself on the platform will convince some of his intentions? I suspect not. Loss of control of the discussion from this outlet seems just too hard for many to bear.
The reaction to this (Twitter) purchase is the Administration (and Obama) push for a Disinformation Board, to be nestled within in the DHS. This ensures activities will be squarely and powerfully placed in Domestic Politics. Legally, Congress can shut down this move. But…
An Orwellian, Government-run Disinformation Board in America (not Russia or China!). What could possibly go wrong? 😉
Next, the actual use of CRT in education is receiving much push-back. Certainly, it is already well established in most aspects of education in the West, particular Washington, Oregon and into California where the systems are long-since biased and controlled with political influence.
Mathematics in many of these places is still tagged as racist and the personification of white supremacy. Yet moves away from such traditional teachings have seen subsequent minority testing performances immediately decline even further.
A recent UCLA study published in late April now suggests that Long Covid is a product of an UNDERACTIVE immune system rather than OVER activity as previously believed.
There are more and more studies emerging that provide very troubling reviews of the impact of Covid vaccination. Death rates and records of complications are squeaking into public view since mandated vaccination programs were being enforced from 3Q2021. Sadly, the word Democide has even been bandied about.
A few reputation-sensitive experts and institutions alike state that cardiac disease is a certain result of vaccination and independent researchers (John Hopkins, Blackrock and others) are posting spiking deathrates (>80% increase) in Millennials and Gen-Xers. Quote: "The numbers are so bad that if you were an unvaccinated 75-year-old last September you had better odds of seeing the New Year than a vaccinated 40-year-old."
For myself I chose to be fully vaccinated to facilitate my travels. However, after I received my Moderna booster in December 2021 I did acquire a couple of below-the-knee blood clots within days of the injection. What to do when the next shot is due? 😉
At this point it appears that blood clots are also a medically accepted feature and risk of both Covid itself and its vaccination.
I think we can expect troubling data to keep trickling out over the coming months. Perhaps in a decade or so an honest and more complete record will be forthcoming.
Most worrisome is the fact that many 100's of millions of vaccinations have been dispensed in the US alone. You can be sure that extensive and intricate investigation has already been completed. The fact that simple overwhelming evidence and reports of efficacy is NOT forthcoming is simply suspicious.
And Hunter Biden and his laptop just keep on giving. This is a validated and proven factual story for many years and precedes the last election for which the related news was actively suppressed and ignored. It is hard to believe that President Joe will not retire into history with long-term corruption and influence peddling tainting his resume.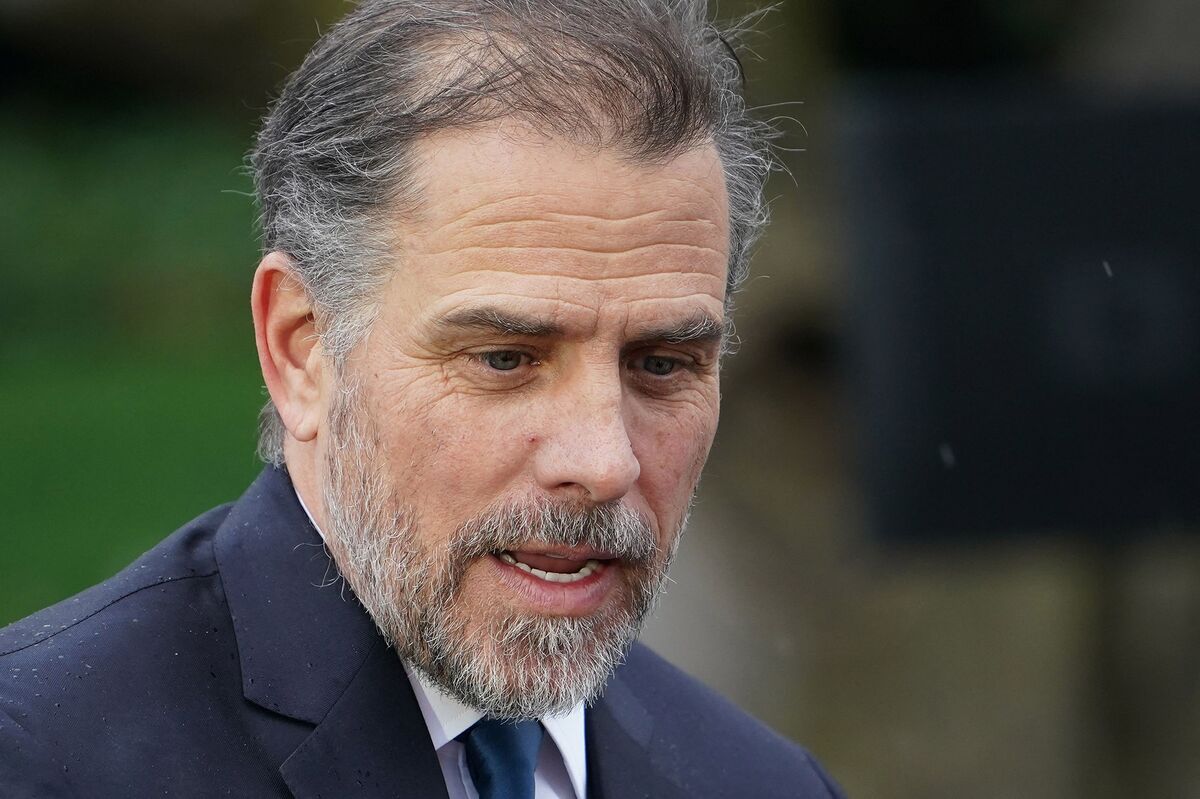 As for Joe Biden. Well, I lived through the Carter years and still cannot understand how one man can have had such a flawlessly negative influence on the Country in a single year.
I tire of listing Joe's fails and incessant gaffes. It is distressing. The world is watching and is truly unimpressed. Nevertheless, let me mention some crises: The Southern Boarder, Inflation, Supply Chain, Afghanistan, Crime, Drugs, Human Trafficking, Gas Prices, Ukraine, International Reputation, Leadership… oh, and I suppose now on-going Covid execution and mandates.
Even if Joe is Titled-Out or (inevitably?) Impeached, we now have only Kamala in the wings. Her disastrous cackling performances, all-time low Polling and proven incompetence precede any further role to which she might aspire.
Europe is threatening to harm Russian finances by discontinuing and / or diminishing the supply of oil and gas it receives. Much of their entire usage will be taken up by additional consumption into China, India and others, anyway. What are they thinking is the endgame, here? This is simply positioning and self-flagellation.
And so, price problems for gas sales continue at the pump in both the US and Europe. The US problem is the result of a 100% self-inflicted and continuing Policy failure. It seems even many deep-blue protagonists are now forced to this realization and embarrassed by the US being rebuffed by both their Venezuelan and Saudi Arabian approaches for relief.
Transgenderism, particularly as it impacts womens sports, has been all over the news in recent weeks. Oddly, transgender participation in Olympic competition was approved several (c. 2015) years ago; apparently, the issue just never became prominently visible.
But now we have bathroom usage, womens sports, military and government surgical funding and school teachings all ablaze with problems relating to both gender and sex. There are genuine issues, harm and suffering on these many fronts, all of which seem inevitably doomed to on-going, compromised and imperfect solutions.
And lurching into view are the US Midterm elections. The transgressions of well-known and documented voter fraud from 2020 (and most every previous election, stretching back centuries) remain unpunished. Realistically, what might we expect in November? A Red-Wave is predicted, but there is still much time to establish, fund and push many questionable narratives.
We have long since passed the point where Politicians and Media honestly serve and advise their followers. This might be tolerable if only there were some direct and reasonable level of accountability in force, punishing knowing misdeeds, deceptions and outright lies.
Nevertheless, with realistic expectations in-hand I just hope everyone will still get out and vote. 😊
On a lighter, personal note I am experiencing a recently increased onslaught of unwanted on-line advertising on both my (Droid) Phone and Laptop. Why is that? Is it just my devices? Sigh. Clearly, it is time for yet another clean-up and a stiffening of the defenses. 😉
Well, that is a wrap on my diligence covering many major news events and issues. Back to the happier subject of my travels…
It seems to me that every single soul has a noteworthy family history, worthy of exploration. Sometimes a little digging is required, but ultimately, we can learn a lot more about who we are and how we arrived at this point.
Our bloodlines and histories tell important stories and explain much. They are on the path of our self-discovery and awareness.
Have you ever dug back into your family history? Have you even tried? And recently?
In an era where the present and future are in such disarray, it can be comforting to simply sometimes look back in time.
Also, remember that those that come after us are invariably grateful for any insights we provide into our shared past.
So, take a little time to uncover your own history. Then share what you find.
Simple enquiries can unearth the most surprising treasures. And happy hunting!
Ian R. Mackintosh is the author of Empower Your Inner Manager Twitter@ianrmackintosh.